Stores Sales versus Online Sales Mixed Results in June and July
In June, the growth of non-food items online sales grew by 9 percent in the United Kingdom against an increase of 17.6 percent in 2016 over the same period.  Furniture sales online plummeted to position seventh in over 24 months. On the other hand, last month saw a change in store sales trend as store sales registered a faster growth when it came to sales of furniture on the web. Sales in store growth penetration stood at 27.7 percent while in June 2015 the total online sales of non-food items across the UK stood at 20.6 percent.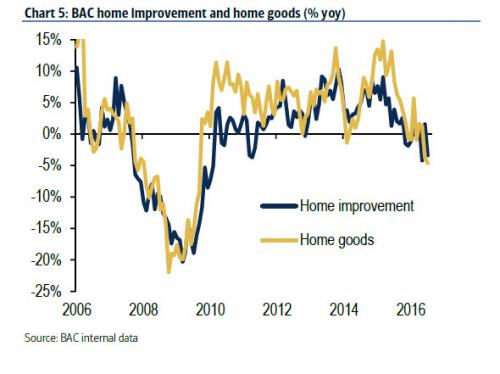 According to a survey by BRC/KPMG, the sales growth of online non-food items must have been only 9 percent in June, which is lower than May's, but online performance remained stronger bearing in mind that June 2015 saw the best recorded growth within that year. In the June online sales performance only Footwear category didn't register any increase.
Digital and in-store considerations
Online sales remain a major area of sales increase across all retailers in the UK, but shoppers have stopped making channel considerations. They're using both physical and digital stores to meet their shopping obligations. June figures had emphasized once more that the physical stores are important and the best destination to enjoy a unique retail experience and not just the sole and specific place for transactions of sales alone.
Retail sales in the UK went up by 1.2% in a yearly average-the lowest in seven years. Wet weather saw a dip in fashion sales as the sale of food did well than non-food items particularly due to a boost by European sporting championships. As the Brexit ramifications were expected to have a negative effect on consumer confidence, most retailers are hoping that the coming holidays will see many people staying at home compelling many to shop more, particularly for non-food products such as furniture.
Takeaways from the BRC/KPMG survey
Essentially, the main takeaway from the survey is that Britain hasn't closed shop since Brexit is not expected to have any effect on the pursuit of better products, shopping digitally and embracing new technologies. The pound may have fallen after the vote but signs indicate the effect will not be felt for long. There won't be an increase in shop prices as far as there're no other fluctuations in the pound, cost of commodities and retailers challenge to change the price due to the prevailing cutthroat competition. As a result, instant price shocks aren't expected and if there will be any they might take time to be felt.
In July 2016, non-food products online sales went up in the UK as in-store sales indicated a slow down. In June online non-food sales seemed to have slowed to single digits. The BRC/KPMG survey monitor on retail sales show that online sales of non-food items went up by 11.2 percent in July 2016, better than June's 9 percent, but lower than July 2015's 14.7 percent although within the expected yearly average of 11.1 percent.
At the same time, online sales have continued outperforming total sales. For the last three months ending July non-food items sales online grew by 11.1 percent in the UK on a 12-months basis. Within the same three month period, sales in stores fell even as the decline slowed. In July, growth was still very low though.
Non-food items sales was 20.4 percent in the UK in July 2016, contrasting with July 2015's 19.4 percent. It's worth noting that the online rate of penetration of non-food items was over 20 percent for seven months although below the November 2015 22.4 percent penetration.  The non-food online sales were a clear indicator of the total sales performance in July as growth returned to the expected yearly average.
Brexit jitters
After the Brexit referendum in June online sales performance had gone down as consumers were seemingly interested in knowing more about the vote than shopping, which changed in July as the Brexit situation is slowly being accepted across the divide and consumers return to their spending wayss.
At the same time, July saw a lot of varied promotional activities, which are consistent with this part of the year. The dip in consumer confidence expected doesn't seem to be happening and online centred technology is making the modern consumer highly savvy in using the technology for shopping purposes and expecting reduced prices.
As the market remains fiercely competitive, retailers are expected to also reply in kind. The internet is still a major shopping arena and retailers are perceptibly working to ensure the experience in in-store and online channels remain consistent if attraction of physical and virtual aisles will maintain its allure to all manner of consumers. Of course, all eyes are on the next few months to see if the Brexit ramifications will eat into the increase in non-food product sales or the curve will keep rising.