Made.Com Online Furniture Designer and Retailer with a London Touch
Co-founded by current Chief Executive Officer Ning Li, Chairman Brent Hoberman, Chloe Macintosh and Chief Operations Julien Callède, Made.Com is a London based furniture designer and retailer. The company claims that by eliminating middlemen a customer is directly connected to a designer saving 70 percent off the cost of the furniture. Their belief is that expensive designer and high street brands are giving consumers raw deals considering, if you believe it, landlords to agents are all taking their cut. As the customer you have to cater for the cut and that's where Made.Com comes in. By taking the high street head on, the company claims to give you the most original and affordable furniture designs out there.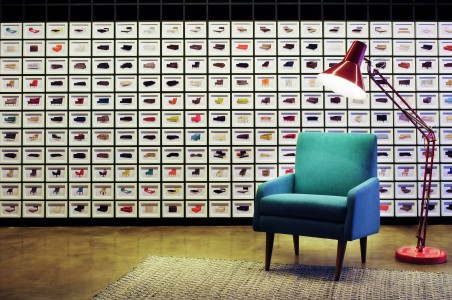 Made uniqueness
Beyond allowing you to save 70 percent, there's no any physical store or middlemen to think about. You've a passionate furniture team giving you a wholly fresh way of accessing the furniture you need. In the process, all the corners and red tapes are cut making access to great pieces very easy.
Made.Com goes a step further and groups all the orders every seven days. The furniture orders are combined of before producing them. It means only what's ordered is created, which essentially lowers the cost further and the savings are passed on to the buyer.
Made also believes in uncompromised quality. The company claims that they work with the freshest and most creative design talent to come up with the most unique collection of furniture pieces. Once the design is done, accomplished craftsmen are then approached to create the furniture collection. Without a doubt it's the same talent that creates the expensive furniture you'll find selling on high street.
Since the furniture is essentially made to order, the arrival can be a little longer than something you're buying complete. With the kind of design quality you're taking home and unbeatable price they come with, each of the pieces is worth every hour you wait for it. Made.Com allows you to track in real time your order during its production and shipping.  All changes that might happen are communicated effectively to you.
Made also knows not every piece of made to order furniture will be liked and offers a hustle free return. Within a week or seven days of having received the piece you can return it to the company and receive a refund. Once you've provided a short explanation by contacting the company arrangements are made for the furniture to be taken back via their partners who delivered it to you. Of course, returns and refunds are a part of the equation but you might want to know their terms and conditions first.
Online furniture retailer
Made.Com is an online based furniture retailer and designer that don't have a physical store, launched with only £2.5 million in March of 2010. Financing the company also involves series B type of financing where the founders received £6 million to help with the operations.
By 2013, Made had set its eyes in the French Market, venturing into France through the help of David Vanek, a digital entrepreneur. Around September the same year the company had also ventured in Italy and attracted Phillipe Chainieux as the managing director in the same month, previous CEO of Match.com and Meetic. Simultaneously, the furniture retailer also ran its first UK television advert dubbed "Great Design Direct from the Makers".
2013 seemed to be a busy year for Made.Com and the retailer was selected as one of the UK's 25 initial new businesses for Future Fifty, a government programme comprising highly growing tech companies that the state seeks to help float and expand. In December of the same year, Ning Li, one of the co-founders of Made and the CEO accompanied diverse business delegates from the UK and David Cameron, former Prime Minister of the UK to the People's Republic of China on a historic trade trip.
By September 2014, the furniture retailer had ventured into the Netherlands market. In March 2015 Gloria Maria Reuss helped Made.Com to launch their website in Germany. Germany is absolutely critical considering it's the largest European furniture market and a lucrative potential for a budding online based furniture retailer. In the same month the creative director at the time, Chloe Macintosh, decided to step down.
To accelerate Made's European penetration, the company raised £38 million as its growth capital from both Fidelity Growth Partners and Partech Ventures.
Six years after its launch, Made.Com has grown to a company with hundreds of employees operating in seven nations around the world with a 50 percent growth rate in 2015. With 60 percent of the total sales of Made happening within the UK, international expansion is one of the aggressive growth strategies the company is working on. With 240 employees in total currently, Made.Com continues to let people think about what they want in their homes, have it designed for them and delivered at their door.