Bedroom Planning - How to Make Your Bedroom into What You Want
Bedroom Planning – How to Make Your Bedroom into What You Want 
Planning your bedroom and having the bedroom furniture in the right place as well as other room accessories is not always easy. The bedroom can be narrow, small, long or even spacious and how you lay it out depends on what you have in mind. To make the most of the space, here are a number of things to have in mind.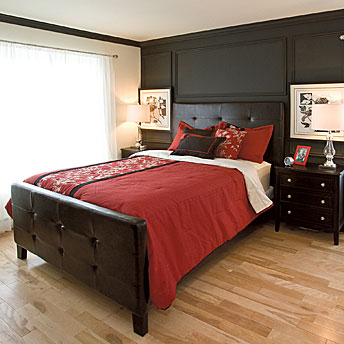 Think about more bedroom storage
A wonderful bedroom means almost zero clutter. This is hard for any bedroom considering not everything has a permanent storage space. However, with proper bedroom storage furnishings you can easily tuck away those items you do not need on a daily basis or simply keep them safe and away until next time. Think about a chest of drawers of the right size depending on your bedroom that can hold lots of things keeping your bedroom clean.
Bedroom wardrobes are also of various sizes and depend on the space that you have. With a spacious bedroom all those clothes always lying around can be superbly tucked away while a wardrobe with drawers offer more space to store away your shoes, towels, books, among other things.
A bedroom that has a lot of clothes and stuff mostly not in use will also benefit a lot from trunks. You can also add a bedside table perhaps to put away a book after reading, phone, laptop or alarm clock. Even as you look for more storage space remember that where you retire for the night is not just about the surroundings. Your bed need to be comfortable, perhaps with a super king size bed while a look at the various bedroom sets available will get you the kind of bed you need for a satisfying night sleep.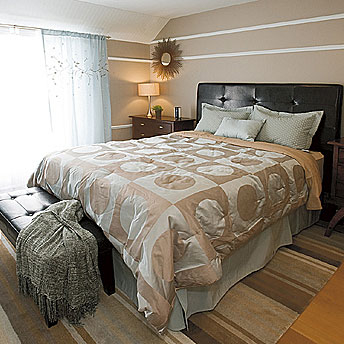 How are the walls?
Chances are you haven't given your walls much thought, but this doesn't have to be so.  While planning your bedroom think about the colours depending on the ambiance you would like to have. If you are a sensual or romantic person pink and red walls with softer shades will be striking and perfect. Anyone after a cosy and warm bedroom should think about orange walls that also fire the imagination. Happy bedrooms oozing with optimism and brightness can be achieved by some yellow hue while a tranquil effect is easily created by shades of green. Choose some blue colour for the walls if you are thinking about peaceful surroundings, easy on the eyes and soothing all round.
Furniture layout is critical
While designing your bedroom think about the layout. Any bedroom floor planner need to think about furniture, considering a bed wall is important in bedroom floor planning. At the same time the desk, chairs, televisions, nightstands and dressers should also be planned for. In small bedroom spaces ensure there is at least some space for ample circulation and a furniture piece such as a nightstand. If you can access at least three sides of a mattress/bed you definitely have ample circulation.
Narrow and long spaces
Bedroom space that's long and narrow can always be planned to have two unique areas. Think about a bed area with a bedroom set or simply a king-size bed with a bedside table. A cosy bed area is important. The other part of a long and narrow bedroom can be an entertainment area with various functional zones that give the room a feel of a hotel suite.
Mirror a tight bedroom space
In case your bedroom space is a bit tight, make it feel and look spacious and open by placing mirrors properly. Choose the mirrors wisely and use them to disguise such areas as closet doors in the process doubling the bedroom space visually.
Increase ventilation and light
Natural light and cross ventilation are benefits of a bedroom located close to the window. It's always important to have at least one window in your bedroom that gives you a direct view of the outdoors after waking up.
Room lighting
The kind of lighting you go for can transform your bedroom. Floor and table lights will get you the smooth light pools you want to relax and read while a centre light will brighten dark corners. Heavy readers should think about lighting just over their beds.
Having a great bedroom doesn't mean a spacious, expensive and complex room. You can have a cosy bedroom with all the right bedroom furniture, proper lighting, creative layout and ideal bedroom storage inexpensively sourced.